Grand Canyon -- November 10-18, 2001
After 24 hours of hot Las Vegas action and several stops at the Flamingo Hotel Gift Shop, we headed off to Sedona to meet up with Mama Helen and her traveling companion Gerri, who were on a bus and train tour of Arizona.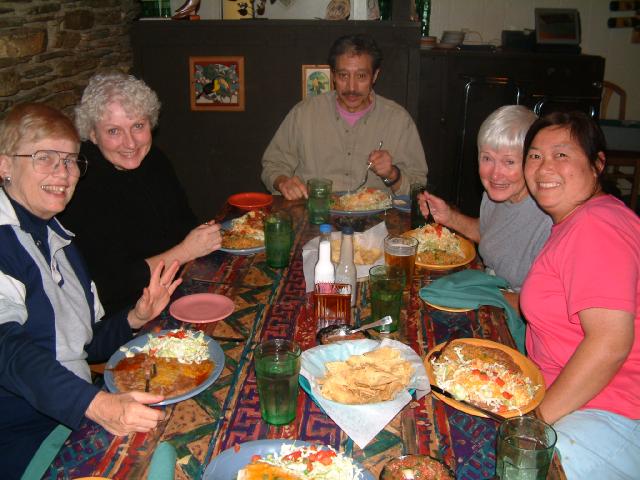 Dinner at the Crazy Toucan Mexican Restaurant.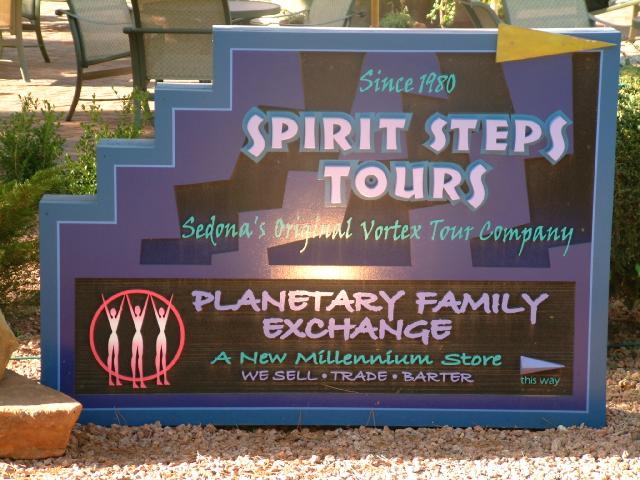 Hmmm... Sedona... We wandered around in the "Planetary Family Exchange" for a while, till the shopkeeper overheard David mention to Sue that this must be where you go when you want to trade in your family on a new one. The proprietor displayed a definite lack of a sense of humor, and the next thing we knew, we found ourselves being vortexed right out the front door, propelled by negative vortex beams. We found a bench to rest on, and soon recovered from the vortex-induced dizziness.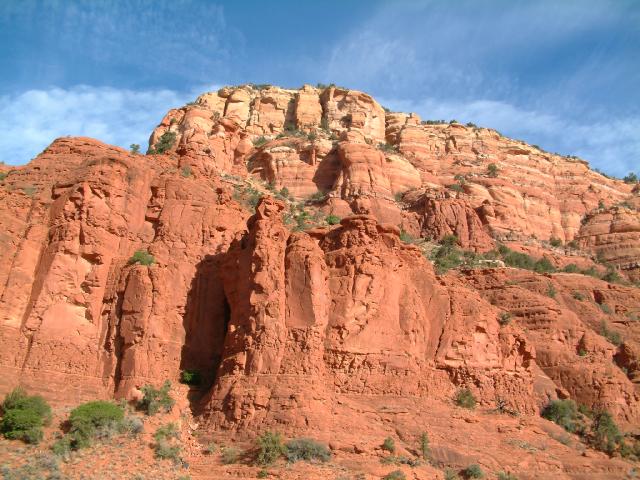 One of the better vortices we spotted - you have to look closely to see it, but it's right there somewhere, or so we thought.
Click here for a a veritable vault of valuable vortex information, and to actually see an actual vortex doing whatever it is that actual vortices actually do.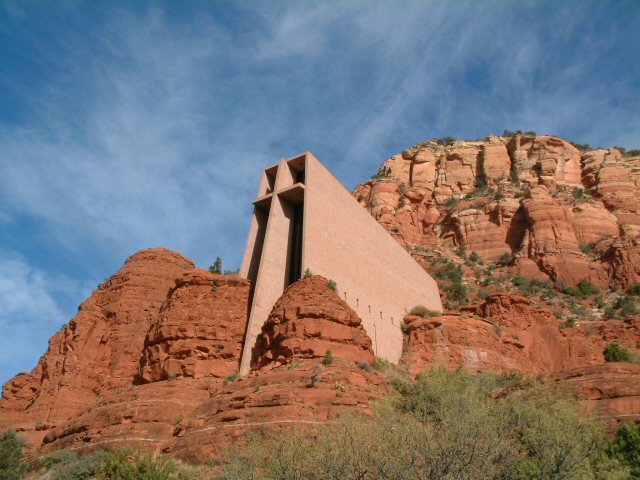 The Chapel of the Holy Cross - built right into the rocks.
We stopped at Tlaquepaque on the way out of town, then headed for Williams and the South Rim, where we were joined by Jim and Carol, and met back up with Jack and Ruth, and Merle and Joanne, for our assault on the Grand Canyon. In fact, we left Frank and Diane at Tlaquepaque for a while as we went in search of a good sturdy cardboard box to use on the flight home, knowing that we would need more room for the recent purchases at the Flamingo Hotel Gift Shop. We ended up dumpster diving behind the local hardware store, found a good box which we broke down flat and put in the back of the car, picked up some packing tape and a felt pen, knowing that.we would be prepared when it came time to sort out all our stuff at the Las Vegas Airport when leaving for home.
---